Danielle was born with the love of and gift for teaching. As the daughter of a teacher, she helped her mom as she dreamed of one day teaching her own class. While she obtained her undergrad degree at the University of Washington, Danielle spent afternoons teaching preschool at Little Anchor Childcare in Seattle. She then received her Masters in Teaching from City University in Bellevue. Within the Lake Washington School District, Danielle taught 3rd grade, 2nd grade and Kindergarten for a total of 6 years. After becoming a mom, she dived back into teaching by becoming the Owner & Director of Bellevue Country Day School, which relocated to Woodinville in Spring 2014. She enjoys swimming with her 3 girls, sharing time with her girlfriends and trying new experiences. Her passion for life is as vibrant as her passion for teaching.
You'll love these amazing teachers as much as we do!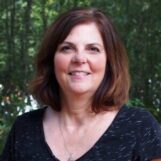 Clarice teaches Pre-K and the 4's/Pre-K Enrichment classes. She has a BA from Gonzaga University and five years experience in Elementary Education as an Instructional Assistant and Para-educator. She is an original from the Bellevue Country Day School campus, with twelve years of teaching experience. "I truly enjoy preparing our students for kindergarten, they are so curious and eager to learn!" Clarice has two adult children. Outside of the classroom Clarice enjoys reading, cooking, cycling, hiking, and kayaking.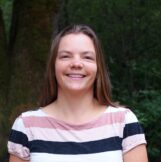 Welcome to the 4s Butterfly Family! My name is Ms. Michele and I am extremely excited to learn and play with these new Butterfly friends! I went to University of Washington and then got my Masters' in School Counseling from Seattle Pacific University. I was an elementary school counselor and have taught 4 years of WCDS preschool! I love playing sports, spending time with my husband and children,
and being outdoors.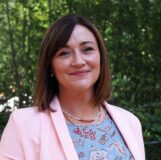 My name is Ms. Cathy! I live in Woodinville with my husband Julian and our two children. We moved to Woodinville from Dublin, Ireland 7 years ago. As a family we love football, soccer, hiking, listening to music and family vacations. This will be my fourth
year teaching at WCDS. I was educated in Dublin, Ireland. I studied at The Dublin Institute. I have worked previously in an Elementary school setting in Dublin as a school secretary and teacher with SNA training included.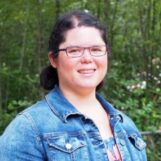 Monica earned her Bachelors Degree in Human Development and Family Studies with a concentration in Early Childhood Development. She takes great satisfaction from imparting knowledge to others and she can't wait to help your children discover more about the world! She has two young boys. She enjoys time together with her family, going hiking, gaming, and traveling.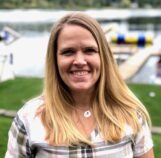 My name is Ms. Shauna and I am so excited to be teaching PreK this year! I love reading, hiking and coaching soccer! My husband Paul and I have 3 kids. We love to play sports, games, and to go camping! I have a large extended family, including four sisters and one brother, that we spend time with on the weekends. I went to college at the University of Washington. I am looking forward to the 1st day of school!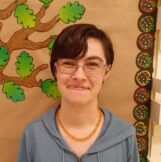 My name is Ms. Katie. I have lived in Maltby my whole life and I have worked with children for the last ten and a half years. Four and a half of those years I have been a nanny to a sweet and sassy now five year old! I love working with arts and crafts and drawing anything with colored pencils. I am excited to start a new school year with you, and a new chapter of my life.
Teachers who love teaching teach children who love learning !